Scams
The Attorney General regulates charities and the professional fundraisers who solicit on their behalf. The purpose of this oversight is to protect charitable assets for their intended use and ensure that the charitable donations contributed by Californians are not misapplied and squandered through fraud or other means.  To view the information the Attorney General has on a specific charity, please click here.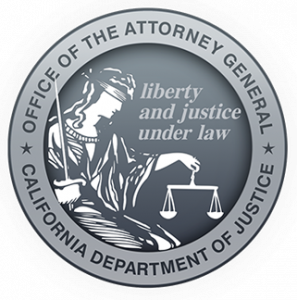 Price Gouging
The California Department of Real Estate issued a warning against price gouging for rental housing for victims of this year's California wildfire. The Department is reminding licensees that price gouging is a criminal offense in counties where a state of emergency has been declared. The law on price gouging or taking advantage of consumers also applies to hotel and motel rates and to consumer food items and other goods and services.
California Department of Fair Housing & Employment
Hire or File a Complaint Regarding a Contractor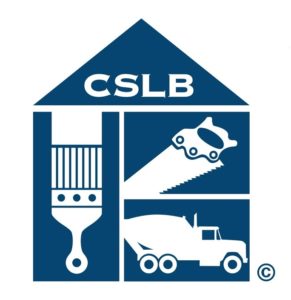 The Contractors State License Board (CSLB) verifies contractor licenses, investigates complaints, and provides helpful information about hiring a licensed contractor. For information on hiring or filing a complaint regarding a contractor, disaster victims may call CSLB's Disaster Hotline M-F from 8 a.m. – 5 p.m. at 1-800-962-1125, or the 24-hour automated telephone response system, 1-800-321-CSLB (2752). Licenses can also be checked online at: https://www2.cslb.ca.gov/onlineservices/checklicenseII/checklicense.aspx.
You can also visit the Disaster Help Center at the CSLB site.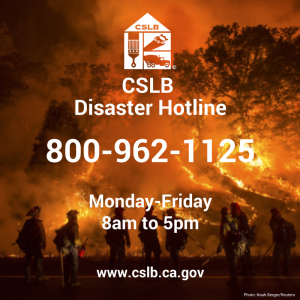 Fast Facts: Debris Removal & Construction Scams
Guide on Hiring Contractors for Fire Debris Removal
What You Should Know – Before Hiring a Contractor
What You Should Know – Before Hiring a Contractor – Español
Ten Tips Card_- English and Español
Owner-Builder – Know Your Responsibilities
Owner-Builder_- Know Your Responsibilities – Español
(This video was created after the Wildfires in 2017, but the information remains relevant)